A Sixth Form like no other
South Devon College offers a wide range of opportunities for school leavers, including academic study within a dedicated Sixth Form, that provides exceptional results for those studying their A Levels, with 2021 seeing a 100% pass rate.
If you're looking to apply for A Levels, you only need to apply once for your place at the Sixth Form. You will be able to choose your subjects at your Welcome Session following your application.
Apply now Discover our A Levels
What makes us different is not only the widest range of A Level subjects on offer compared to other schools in South Devon – 21 in total – but you can also study the new T Levels, as well as vocational Level 3 subjects alongside your A Levels. This will give you a rich experience of both vocational and academic study and nationally recognised qualifications that will make your CV or university application stand out.
This is made possible by the spectacular South Devon College campus that's bursting with class-leading facilities, all available for you to utilise in your studies as a student here.
T Levels
Apply now or find out how and when you can get involved with the next level qualification.
See what you could choose to study below:
---
With no students below Year 9, the College environment here will feel a world apart from school. Our students tell us that they enjoy being treated like an adult by friendly tutors, whilst also having excellent support to hand, whether that's for support with studying or personal circumstances. The student experience is tailored to you and focused on giving you the most opportunities during and after your studies.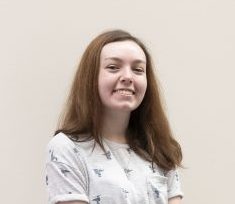 Having studied GCSEs at South Devon High School, Michaela decided to stay on as she liked the "friendly environment and teachers". She plans to study Photography or Film at Falmouth University in September 21.

Michaela
Grades: A in Film, an A in Photography and a B in English Literature
---
Year on year, we consistently see around 75% of students continue their studies at university, 40% of those securing places in Russell Group Universities around the UK. But at South Devon College's Sixth Form, your path to higher education is closer than you might think with University Centre South Devon (UCSD) being next door.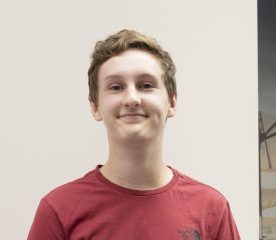 Matthew chose the College because of its "good reputation and facilities". He found the tutors at South Devon College "amazing and so helpful". Matthew has secured his place at the University of Nottingham studying Mathematical Physics. He had the following advice for others starting their A Levels this year: "It's a big step up, so make sure you keep on top of your work!"

Matthew
Grades: A in Maths, a B in Physics, a B in Computer Science and an A in AS Level Further Maths
---
With many Sixth Form tutors also being lecturers at UCSD, you'll build strong relationships with your tutors ahead of university and prepare for what it's like to study in higher education; all whilst achieving great things as part of your studies at Sixth Form.
The experience doesn't stop there. You can make your time at Sixth Form what you want it to be with a wide range of extra-curricular activities that add up to make the College experience unlike anywhere else. With our range of Pro:Direct Sports Academies, Student Union, Duke of Edinburgh Bronze, Silver and Gold awards, student newspaper and various community and charity events, there's something for everyone to get involved with.