Animal Care Technical Certificate Level 2
This course is the perfect opportunity to develop a broader understanding of the animal care industry, which will enable you to develop theoretical and practical skills that will prepare you for employment. You will consider elements of animal care such as; behaviour, handling, feeding, health and biology. You will also learn about caring for our British wildlife species, their habitats and how to rehabilitate them. You will be supported to gain a work experience placement within the Animal Care Industry as an essential part of preparing you for employment.
As well as your studies, you'll get the chance to learn in a professional setting through a work placement. This will be your first taste of a career in animal care, where you'll take the skills you've learnt at College and apply them in the workplace, gaining valuable experience that employers look for. Upon completion you may have the opportunity to progress to the Animal Management Level 3 National Extended Diploma.
Alternatively, you could study an additional course to specialise in dog grooming or animal nursing or consider employment in animal-related businesses, which can include working in kennels, catteries or pet shops.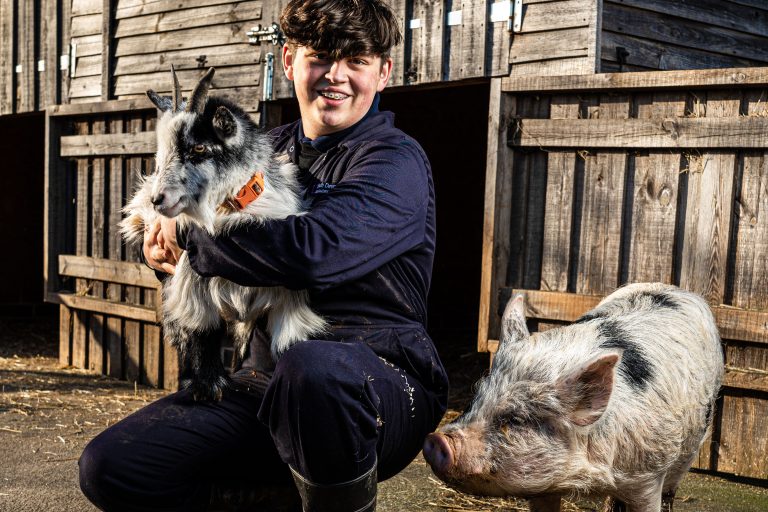 Course Details
Entry Requirements


Expand

Close
You will need to have achieved a minimum of 4 GCSEs at grade 3(D) or above to include English or Maths
You should have a genuine interest in this subject
Or you will need a Disctinction in a Level 1 Diploma
What will I learn?


Expand

Close
Maintain animal health and welfare

Animal feeding and accommodation

Animal behaviour and handling

Working in the animal care industry

Health and safety for the land-based industries

Animal breeds and grooming

The principles of animal biology

British wildlife species, habitats and rehabilitation
Course Applications
Please choose your preferred study option below (subject to change).
This course costs: £
If the amount shown is more than £0.00 and you are aged 19 and over at the start of the course, you may have options to help fund your studies with us. The funding you can receive depends on your personal circumstances, and could mean you are entitled to fully subsidised or reduced tuition fees.
This course is fully funded for 16-18 year olds (if applicable to the course).
You may also be entitled to support with travel, childcare and equipment.
To find out exactly what you could receive, contact our Helpzone team on 08000 380 123 for a free, impartial appointment, with no commitment necessary.
"I've been a veterinary nurse for 17 years and have managed 2 surgeries, working in Paignton and Bristol as well as in Cape Town, South Africa. I love watching learners grow in confidence, and there's no greater pleasure than seeing a student develop into an experienced professional with an exciting future ahead of them."Donna Fowler