2nd October 2023
This week, the Department for Education is running an awareness campaign with the aim of introducing the benefits of T Levels.
Launched nationally in 2020, T Levels are a progression from GCSEs and are a nationally-recognised qualification gained over two years. One T Level is equivalent to three A Levels, and is a combination of classroom learning and 'on-the-job' experience during a work placement.
The qualifications have been developed and designed in collaboration with employers within a wide range of industries, to ensure students are experienced and prepared for work within their chosen sector. Subject areas on offer at South Devon College are varied, from animal care, media and management, to craft and design, and engineering installations.
The work placement, which will be for approximately 45 days overall, will be local to the area, to ensure you gain valuable experience and will offer a unique insight into the industry of your choice away from the classroom.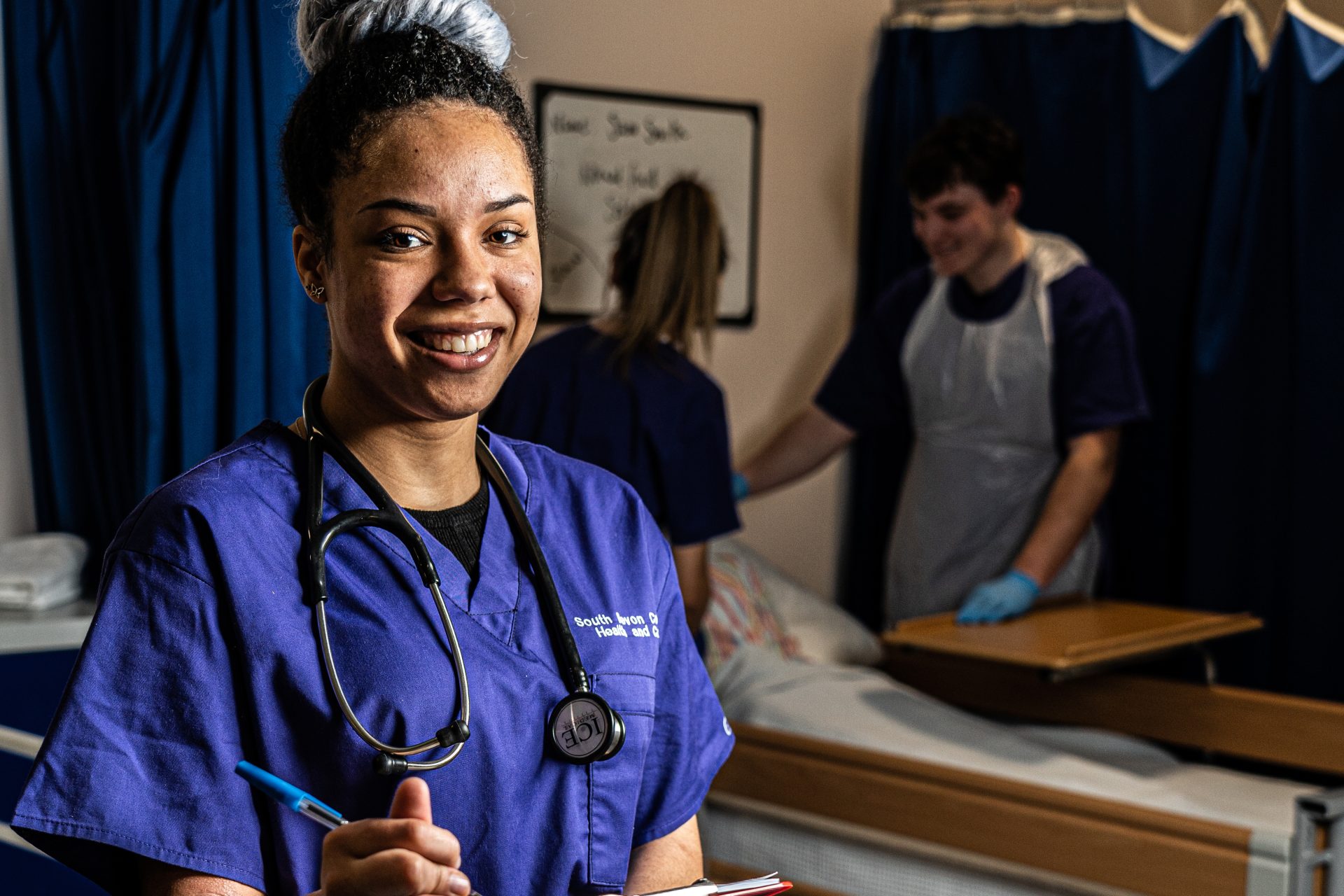 When you have completed your T Level, you will be awarded with an overall grade of pass, merit, distinction or distinction.
T Levels naturally lead on to the world of work, training or further education, including university-level study, as UCAS points will be attached to T Levels, providing a pass is achieved in your chosen option.
A former South Devon College student, George Goddard, completed his T Levels successfully and would recommend it to anyone. He said: "I'm more practical based, so I enjoyed getting involved in the industry placement alongside my studies. The placement was near where I live, so it was easy to attend.
"I got the results I needed and I will be studying to be a primary school teacher at university.
"I would definitely recommend doing T Levels at South Devon College – the classes are small, and the staff are very supportive."
Your T Levels will give you the knowledge and practical experience needed to pursue a skilled profession and, because they have been designed in partnership with businesses, employers gain a workforce with the skills they are looking for. 
Maria Woodger, Assistant Principal, said: "A T Level has the theoretical knowledge you would have with an A level and the practical knowledge that you would have with an apprenticeship, with 45 days of industry experience as part of that curriculum offer.
"Students will receive full immersion into the sector that they're interested in – the first year you learn about the broad understanding of the sector, and in the second year you really go into that occupational specialism.
"After T Levels there is a whole range of opportunities available – because there is a work-based element, a lot of our students can progress onto a higher apprenticeship or a degree apprenticeship. Many also get taken on by the employer they did their industry placement with, so they go straight out into the world of work."
To find out which T Levels will be on offer from September 2024 at South Devon College, come to our T Party event at our next Open Evening on Tuesday 17 October, from 4-6pm, for a chance to meet with tutors and employers and learn more about our T Levels and the opportunities they offer.
Register for free tickets here: