City and Guilds Dog Grooming Assistant Level 2
The City and Guilds Level 2 Certificate for Dog Grooming Assistants is an accredited course that provides a good general introduction for people who are interested in working in the area of dog grooming. It is suitable for those who have little or no prior knowledge or working in the dog grooming industry and want to learn the skills you need to start work in a dog grooming salon, aiming towards being an independent dog groomer.
You will cover bathing, drying, transporting animals, health and safety, basic trimming and styling and introductory business information such as reception duties and handling payments. You will have practical sessions led by a highly qualified and experienced dog groomer in our specialist facilities.
You need to spend an additional 3 to 4 hours a week in independent study, working on tasks set by your tutor. You will need three GCSEs grade 3 and above or equivalent. All grooming equipment is provided however you will be required to wear non-slip 'closed' shoes and suitable clothing which may include a water-resistant tunic. You are not required to bring your own dogs to lessons.
You could progress to Level 3 Dog Grooming on completion or into employment in the sector.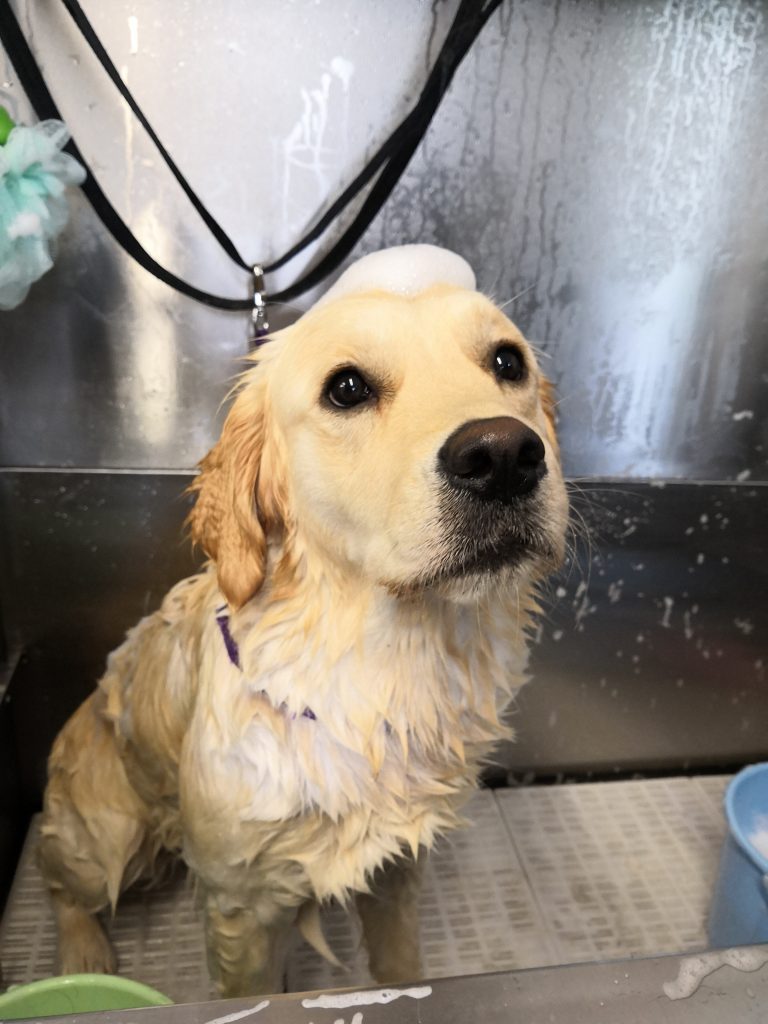 Course Details
Entry Requirements


Expand

Close
You must have a GCSE Grade 3(D) in Maths
You must have a GCSE Grade 3(D) in English
You will need to have achieved a minimum of 3 GCSEs at grade 3(D) or above
You should have a genuine interest in this subject
What will I learn?


Expand

Close
Prepare and groom dogs prior to bathing

Bathe and clean dogs

Clean and maintain equipment used for grooming

Control and restrain animals

Dry dogs and prepare their coats for styling

Basic trimming of a dogs coat

Maintain the cleanliness and bio security of the animal care working environment
Course Applications
Please choose your preferred study option below (subject to change).
This course costs: £
If the amount shown is more than £0.00 and you are aged 19 and over at the start of the course, you may have options to help fund your studies with us. The funding you can receive depends on your personal circumstances, and could mean you are entitled to fully subsidised or reduced tuition fees.
This course is fully funded for 16-18 year olds (if applicable to the course).
You may also be entitled to support with travel, childcare and equipment.
To find out exactly what you could receive, contact our Helpzone team on 08000 380 123 for a free, impartial appointment, with no commitment necessary.
"I've been a veterinary nurse for 17 years and have managed 2 surgeries, working in Paignton and Bristol as well as in Cape Town, South Africa. I love watching learners grow in confidence, and there's no greater pleasure than seeing a student develop into an experienced professional with an exciting future ahead of them."Donna Fowler