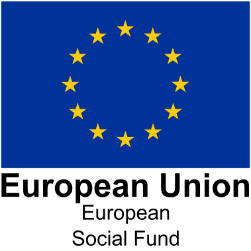 About Smart Skills Composites
Composites are widely used in many sectors including aviation, marine, renewables, construction and defence. Our Smart Skills Composites programme offers a range of free composites workshops and courses to organisations and companies in the south-west.
These fully funded workshops and courses can be used to upskill your current employees or fill skills gaps in the workforce or in your technology and composites processes.
The workshops also provide the opportunity for companies and organisations not currently using composites to explore how the introduction of a composites process might benefit the company or product. Eligibility also includes anyone currently out of work looking to re-train or upskill.
Our workshops
Funding
Training is part of the SMART SKILLS programme, funded by the European Social Fund, which aims to help Devon-based small or medium-sized enterprise (SME) businesses and the self-employed to identify skills gaps in their existing workforce and provide the skills training they need to become more resilient during this economic crisis and beyond and aims to support business now for the future.
South Devon College is part of CSW's network of training providers chosen to deliver the training in your area at no extra cost to your business. Funding is available for employed within industry or looking at career change including those that are unemployed looking at entering the sector.
Find out more
Watch our exclusive mini series all about composites below!
Playlist includes:
Interested? Let us know