Suicide Awareness Award (HSSAP) Level 2
The purpose of the Level 2 Award in Suicide Awareness is to provide you with knowledge of the scale and context of suicide within the United Kingdom, its associated stigma, the main risk factors, and to increase your understanding that suicide is preventable.
This training is part of the Health and Social Skills Accelerator programme (HSSAP), funded by the European Social Fund. The programme aims to help those employed within industry or those that are looking at entering the health and social care sector by providing a suite of specialised accredited funded qualifications and reactive training to support both business needs and develop skills and upskilling through training. A dedicated career coach will be able to provide 1 to 1 coaching and support throughout the programme in which progression can be explored into and within the sector including progression onto further or higher learning including apprenticeship pathways. South Devon College is part of Devon County Council's network of training providers chosen to deliver the training at no extra cost to the business or participant.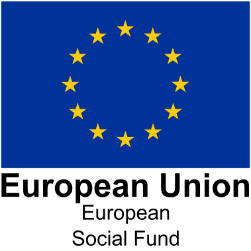 Course Details
What will I learn?


Expand

Close
Knowledge of tolerance levels and coping strategies, and of positive and solutions-focused responses

Study of suicide risks and triggers

How individuals cope differently with stressful situations

The possible effects of stressful situations on an individual's well-being

How an individual's outlook might impact their susceptibility to suicidal thoughts

The importance of talking about suicide, suicidal thoughts and seeking support
I chose South Devon College because I am able to study part-time and receive the support I need. The staff are very friendly and encourage you to achieve your best.Lisa Pearce