Manual Handling Awareness Training (HSSAP) Level 2
Are you new to a Health or Care role, or interested in joining the Sector? This is a really rewarding sector to work in, with employment opportunities currently available throughout Torbay and South Devon.
This session will provide an introduction to moving and handling and introduce you to equipment used to complete these tasks within the Health and Care Sector. During the 2 hour session, you will have the opportunity to develop new skills within our specialist simulation suite.
This training is part of the Health and Social Skills Accelerator programme (HSSAP), funded by the European Social Fund. The programme aims to help those employed within industry or those that are looking at entering the health and social care sector by providing a suite of specialised accredited funded qualifications and reactive training to support both business needs and develop skills and upskilling through training. A dedicated career coach will be able to provide 1 to 1 coaching and support throughout the programme in which progression can be explored into and within the sector including progression onto further or higher learning including apprenticeship pathways. South Devon College is part of Devon County Council's network of training providers chosen to deliver the training at no extra cost to the business or participant.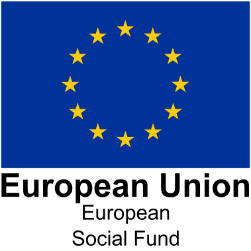 Course Details
What will I learn?


Expand

Close
What is Moving and Handling

What equipment is used for Moving and Handling in Health and Care

Correct positions and posture when Moving and Handling

Safe Moving and Handling practices

How you will apply these skills in practice

Further training and development opportunities
When I joined South Devon College I intended to complete two qualifications Level 2 Fitness Instructor and Level 3 Personal Trainer. I ended up leaving with eight! Including indoor cycling, circuits, chair based exercise and many more. I also won Fitness Instructor of the Year at the annual award ceremony - which was a HUGE achievement for me. I joined to change my life, my career and also came out with an amazing award for my hard work. I went straight into teaching as soon as I qualified with my Level 2, I worked as a fitness instructor teaching indoor cycling first off and this soon escalated into aqua, and many other types of classes, I was covering classes regularly as well as taking my own weekly classes. As soon as I was a qualified personal trainer (PT) I started offering that as well. I am now a well established Instructor and PT with regular classes and clients. I cannot explain how much doing these qualifications has changed my career, changed my world and I absolutely love what I do! I will always be especially grateful to Gary Stephens - Gary was my main tutor and a massive support to me, alongside the fantastic support of Simon Holden, Lynn Stephens and Niall Thompson, I couldn't have done it without any of you! Karyn Woodhall-Cooper